Marine Sergeant Major Bradley Kasal retired from active duty on 18 May with thirty-three years of service.  Kasel won a Navy Cross for his actions in Falusia, Iraq on 13 November, 2004.  A photo after the action taken by freelance photographer Lucian Read took the national news media by storm.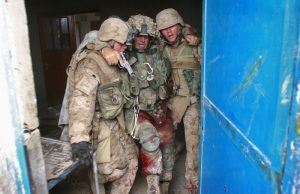 Read's photo later became the inspiration for "Hell House," a work in bronze by Wyoming artist John Phelps. Phelps, a Vietnam veteran himself, is also a is a gold star father. His son, Lance Corporal Chance Phelps was killed in action in to combat in Rahmadi, Iraq in April of 2004. The sculpture now guards the entrances to the Marine Corps' Warrior Hope and Care Centers aboard Camp Lejuene and Camp Pendleton.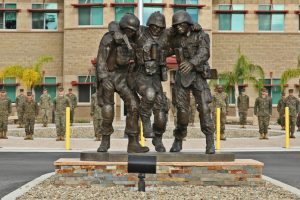 https://www.military.com/daily-news/2018/05/21/one-marine-corps-most-iconic-enlisted-leaders-just-retired.html#.